Articles
Definitely not naked from the back ... and 12 more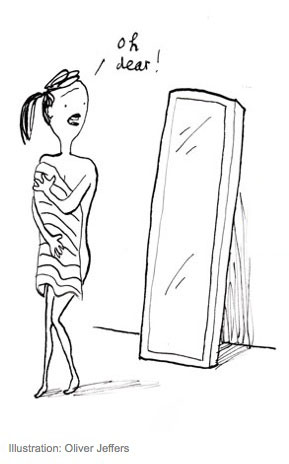 Published in Oprah magazine
Published in the New York Times Op-Ed
Recently my dog, Honey, was taking a walk in the neighborhood with her dog walker, Lauren, when she was clipped by a car. Honey bolted, yanking the leash out of Lauren's hand — apparently dogs get a huge surge of adrenaline after being hit by cars.
Several people chased after her and after the car, which slowed for a moment and then sped off down Seventh Avenue. A total stranger named David Zeh photographed the license plate. Then he flagged a cab and got Honey, Lauren and Ayana (another dog walker, who managed to capture Honey, a small white Havanese) to the Fifth Avenue Veterinary Specialists — a 24-hour emergency hospital with an amazing trauma team. The second night, she was able to lift her head. She is now home on bed rest recovering with several cracked ribs and leg wounds.
Published in MORE Magazine
The story of my unromantic friend's extremely romantic life.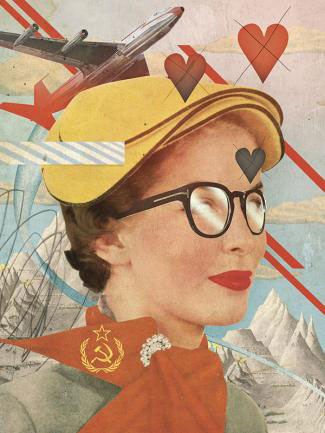 Delia: This is a story about my college roommate.

Susan: Me?

Delia: Yes, it's about you. And how romantic you are.

Susan: I'm not romantic.

Delia: I know, you are so not romantic. And yet. When I first met you, it was 1961, I had just arrived at Connecticut College, and everyone was wearing round-collared blouses—Villager was the brand. They were wearing Villager blouses with little flowers on them, and you were wearing Israeli army shorts and an Israeli army shirt. You'd spent the summer on a kibbutz, and your dark brown hair was flying around in a frizz. You wore large glasses with black frames. You wore unusual sneakers.

Susan: Supergas.
Sammy (a movie about two psychics and a dog named Sammy), and
How He Found Her
, a love story that spans three continents and 25 years based on my article, How He Found Me.