Coming April 2022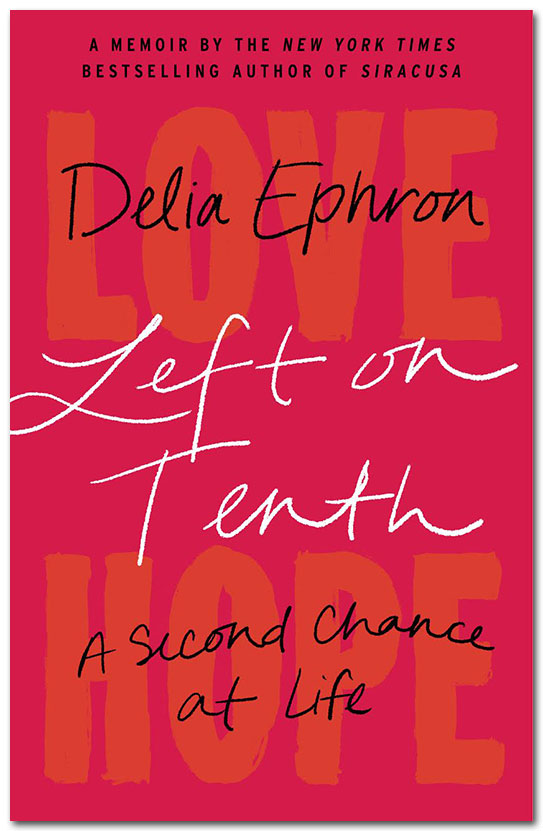 If you are in Manhattan, traveling downtown on Fifth Avenue or Seventh Avenue, you can turn only left on Tenth Street. It's a one-way street, west to east. Left on Tenth is my way home. I was left on Tenth when my husband died, and after that, life took many left turns. Some perilous, some wondrous. This book is about all of them.


Advance Praise–
Delia Ephron's stunning Left on Tenth will make you believe in love again, and also in miracles. And it's so very, very funny.
—Sarah Dunn, author of The Arrangements
Published in the New York Times


I know it's not a good idea to hate anyone. I know from an article I read that negative emotions are bad for my health. I would hate to have a heart attack because my internet isn't working. But I do hate ...

Published in the New York Times Sunday Review


THERE is probably nothing about me that is not in the hands of hackers.

First, JPMorgan Chase, where I have a bank account, got hacked, then Sony, where I have worked as a screenwriter, then Morgan Stanley, where I have a brokerage account, then Anthem Blue Cross, which has my medical ...