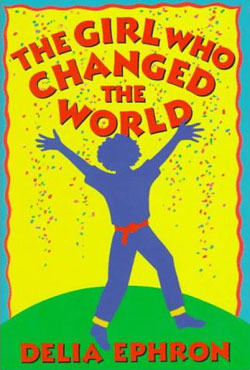 From School Library Journal
This book gives new meaning to the term "sibling rivalry." The story will delight younger brothers and sisters who have spent their lives at the mercy of "the olders." Violet Sparks, nearly 11, reaches her limit when her brother, Simon, after teasing her, reading her diary, writing in it, and insulting her, smashes a fat fly on her head while she is performing at her piano recital.
She proceeds to organize the younger siblings in her neighborhood into an army that demands retribution and change. "The youngers" are determined to win apologies with their wits, not with weapons. Their parents are portrayed as being unaware of their children's problems. Ephron captures well the snappy dialogue and concerns of preadolescents. The plot moves quickly and surely towards the conclusion's twist-Violet realizes that she really does love Simon, and that her feelings are reciprocated. The friendship of all the siblings at the end signals the youngers' victory in changing the world. Wouldn't it be wonderful if this weren't a fantasy? Ephron's novel is not only a very funny story, but could also be a great discussion-starter about relationships, families, and power.
Connie Tyrrell Burns, Mahoney Middle School, South Portland, ME
© 1993 Reed Business Information, Inc.